"They treat you like part of the family."
—Long-time Gryphon client
Gryphon is a leader in providing employee benefits, consulting, and individual insurance protection. We work with you to ensure best-in-class solutions and service that exceeds expectations. Founded in 2012, Gryphon is dedicated to helping you protect your future.
The gryphon \ˈgri-fən\ is a majestic, legendary creature with the head, talons, and wings of an eagle and the body of a lion.
In Greek mythology, gryphons built nests high in mountain peaks, and scoured the land, using their natural instincts to uncover buried gold and precious gems. They laid eggs of agate and soon their wealth became the target of mountain lions and thieves. The gryphons developed a reputation as fierce guardians of their treasure, and for centuries they have been portrayed as symbols of strength and vigilance. The gryphon name and logo embody the spirit of our firm. It is a spirit of protection, and one that conveys the strength, stability, and integrity of our products and services.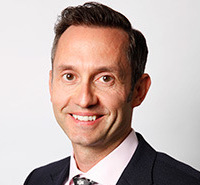 Patrik Foff, President
CFP, RHU, B.Comm
---
Patrik specialized in employee benefits consulting for 20 years. He received a Bachelor of Commerce degree from the University of Alberta then started his career at Great-West Life, and recently earned a CFP designation. Patrik's knowledge and experience allow him to critically review benefit programs and provide strategies for unique, cost-effective improvements. Clients appreciate his energy, honesty, and down-to-earth approach.
When he needs a break, Patrik can usually be found in the water. He is a former nationally ranked swimmer in 50m freestyle and still competes with a local team. Patrik and his wife, Leanne, enjoy travelling, surfing, playing German-designed board games, and running after their three children: Madison, Claire, and Connor (a.k.a. "the new bosses").

Marek Foff, Consultant
CFP, CLU, Ch.F.C.
---
Marek started his insurance career in 1983 with New York Life. He provides clients with a wealth of knowledge, accurate financial planning, and sound advice for the future. Marek reached the pinnacle in the industry, earning designations as a certified financial planner, chartered life underwriter, and chartered financial consultant. His sharp analytical skills and no-nonsense approach give clients clear answers in complex insurance situations.
Marek's two favourite hobbies are golf and bridge. He is a bridge aficionado, and competes regularly in tournaments across North America. His number one golf destination is Silvertip in Canmore, although Marek admits that on most days, the golf course wins. Marek and his wife, Vera, also enjoy cross-country skiing and, spending time with their grandchildren.

Helena Foff, Consultant
B.Sc., RHU
---
Helena completed her Bachelor of Science degree at the University of Alberta. In 2006, she transitioned to the insurance industry as living benefits manager with one of Canada's leading insurance carriers.
Helena has earned the designation of registered health underwriter, and she brings a commitment to excellence in client relationships.
Helena's passions are truly diverse, including volleyball, Brazilian jiu-jitsu, and violin. She has managed to visit all seven continents, finishing with a trek to Antarctica in 2007. For some "downtime", Helena sips lattés and chases after her three children: Owen, Leah, and Sarah.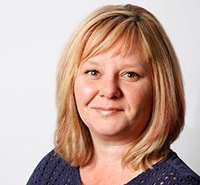 Avril Durward, Client Relationship Specialist
ACS
---
Avril has over 16 years of group benefits experience–including time with two of Canada's major insurers–and a vast knowledge of claims processing, policy implementation, and administrative methods. Avril's true passion, however, is connecting with people face-to-face, and she loves sharing and educating through presentations and group meetings.
In her spare time, Avril and her husband enjoy travelling; either camping in their trailer or flying to more exotic destinations like Costa Rica. She is a passionate NFL fan, and on Sundays you can usually catch her cheering on her favourite team: the Denver Broncos.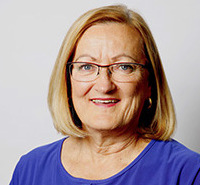 Carol Furber, Senior Benefits Administrator
---
Carol has worked in employee benefits for over 25 years, the majority spent with Maritime Life. Her expertise encompasses all areas of group insurance, including benefits administration, claims, underwriting, and renewal analysis. Carol's wealth of knowledge makes her a valued addition to the Gryphon team. Clients will appreciate her caring approach and amazing problem-solving abilities.
Carol's hobbies outside of work are quite diverse. During Edmonton's winter months, Carol enjoys ice fishing and bowling in a local league. However, as soon as the snow melts, you will likely spot Carol and her partner Guy touring Alberta on the back of their motorcycle.
Lorne Smith, Consultant
B.Comm
---
Lorne Smith earned a Bachelor of Commerce degree from the University of Alberta and joins Gryphon with more than 20 years of experience in employee benefits consulting, delivery, and administration. His past experience with management of HR and payroll functions help him identify potential issues and solutions in the design of benefit plans and strategies. Lorne is a future-oriented consultant and his integrity is valued and respected by all.
Lorne and his wife, Brenda, live in Sherwood Park and are avid golfers. They also love road trips, family get-togethers, and have been known to escape to sunny destinations when the snow starts to fly.

COMMUNITY INVOLVEMENT
Engaged in our local community and around the world.
At Gryphon, we are dedicated to helping alleviate poverty in our world and we also passionately support our local communities. We support many local charities and non-profit organizations by sponsoring, volunteering, and actively championing their work. We work hard to be positive ambassadors and promote the great work of our many non-profit clients.
Our two signature charities are Kindred Hearts Cambodia Foundation and WILDNorth.
Kindred Hearts Cambodia Foundation
In 2011, Gryphon co-founded Kindred Hearts Cambodia Foundation (KHC). With a desire to help the hurting people of this country, KHC promotes the improvement of health and education of women, and children in remote parts of Cambodia. KHC provides free medical aid, with the main goal of increasing the accessibility and availability of health care in hard-to-reach areas.
With Gryphon's support, the Kindred Hearts Medical Clinic in Stung Treng was established in June 2013, and continues to expand its services to serve the area's local residents.
WILDNorth
WILDNorth (formerly the Wildlife Rehabilitation Society of Edmonton) has always been close to the heart of Patrik Foff. The main goal of WILDNorth is to help wounded and orphaned animals and Gryphon has proudly supported this organization since 2008, both by volunteering and also through corporate donations. Gryphon is incredibly grateful for the tremendous work done by the staff and volunteers at WILDNorth, and looks forward to helping out with the rehabilitation of many more little, and big, critters!